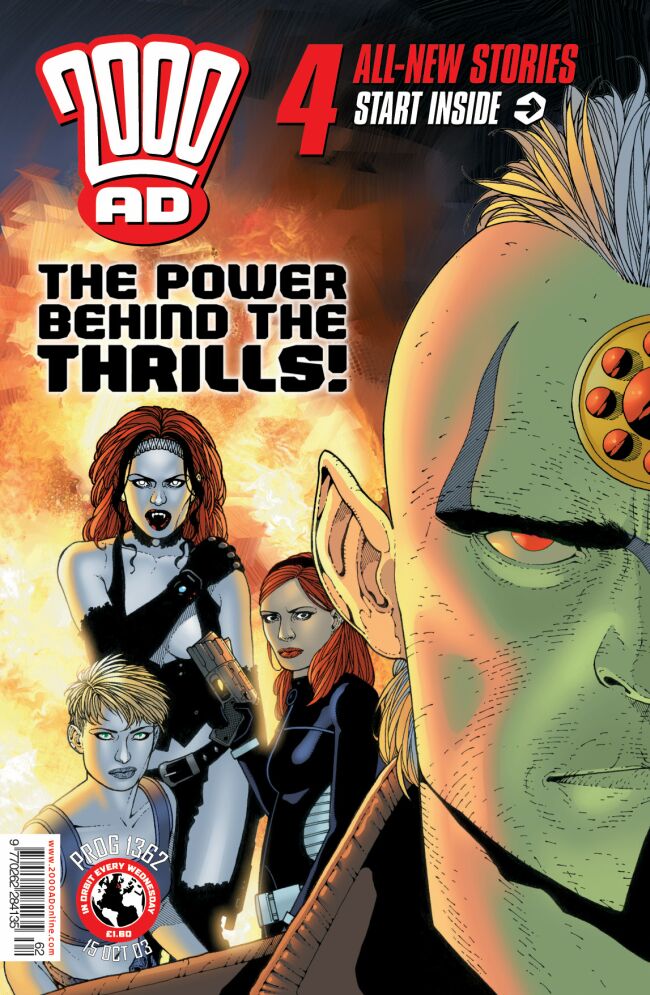 Theres nothing quite like…
God do I have to do this? My original intention to do stuff all month was to burn through some of this shit. But doing it in a lump is causing me severe brain pain. I have tried to add some other odds and sods to lessen the pain but it is still there.
So this is the Autumn offensive and man is that an understatement. I am sure I will likely go through these fully in future episodes. In one case a four minute rant of sobbing and odd anime clips…yep the daily hate is returning and its not Sinnamon who is getting the treatment!
So we have Durham red on the first part of her farewell (sorta) tour. The aforementioned Sinnamon written and drawn by the same team as that abortion which was covered in the first Daily Hate. And Dead Men walking…
Also on Dredd we have the baffling return of Dean ormston on a story which could have easily been a future shock minus the Dredd elements and still would have stayed the same. So we've got a group of Juves who want to get into the "in club" and speed to get there. Dredd executes them all for speeding and we find out the in club is an afterlife club and…this is stupid even me typing it is stupid…